Call our Santa Ana defense firm today! (714) 887-4810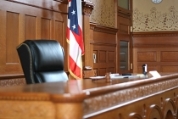 If you are currently facing drug charges, it is important that you contact a defense attorney right away. Regardless of how minor the charge may seem, conviction can lead to dire consequences. You deserve an advocate who can stand up for your rights and adequately represent your interests against prosecutors.
Have you been charged with a drug offense? Contact Darwish Law today!
The recent increase in drug charges issued in the state of California is anything but coincidental. As the nation struggles to reconcile its policies on certain substances, states are taking matters into their own hands when it comes to the battle on drugs. Drug crimes are a major category of criminal law that deals with any acts illegal activity concerning controlled substances. Because there are many different types of substances and because there are many different things to do with those substances, there are consequently many different charges that result from illegal drug activity. 
The four main categories of drug crimes are as follows:
Possession - Caught in possession of an illegal amount of a controlled substance
Sales - Caught agreeing to exchange an illegal amount of controlled substance for money
Distribution - Caught in a transaction where he/she is receiving money in exchange for illegal drugs
Transportation - Caught transporting illegal drugs over state or country borders
Penalties for Drug Charges in Santa Ana
While many drug offenses are categorized as misdemeanors, the weight that conviction carries is one that follows an individual for many years. Furthermore, felony drug charges carry additional weight in California due to the state's "Three Strikes" law. The original "Three Strikes" law doubled penalties for a second felony conviction and imposes a mandatory prison sentence of 25 years for the third felony conviction.
In 2012, Californians voted in Proposition 36, which several reforms to the "Three Strikes" statute. The most prominent impact of Prop 36 was that almost 3,000 convicted felons who were serving life terms became eligible to petition for a reduced sentence because their offenses were non-violent.
It is no secret that the war on drugs as escalated in the past 10 years. As a result, the criminal justice system has experienced an overwhelming amount of cases and inmates. In order to combat overpopulation of drug inmates, the state of California designed a program for drug offenders who plead guilty or nolo contender to certain specified drug charges. This program, known as Deferred Entry of Judgment, is a specialized form of probation that lasts between 12 and 18 months. If the defendant successfully completes their probation with no complication, he/she may face the possibility of dismissal and relief from obligation to report conviction.